$25 Day / $50 3-Day Pass
Admission is free for children under 12
No Weapons or Firearms Allowed
Tickets are sold at the show or:
General Info
Location
Philadelphia Tattoo Arts Convention
Pennsylvania Convention Center
131 N Broad St, Philadelphia, PA 19107
Show Times
Friday 2 PM - 11 PM
Saturday 11 AM - 11 PM
Sunday 11 AM - 8 PM
Attendee Parking
Parking Lots Surrounding the Convention Center
Hotel Info
Hilton Garden Inn Philadelphia Center City
1100 Arch Street
Philadelphia, PA 19107 USA
BOOK ONLINE HERE!
For all other information, please email TATTOOEDKINGPIN@GMAIL.COM
Big Gus from Tattoo Nightmares

Kyle Dunbar from Ink Master Season 3 & 4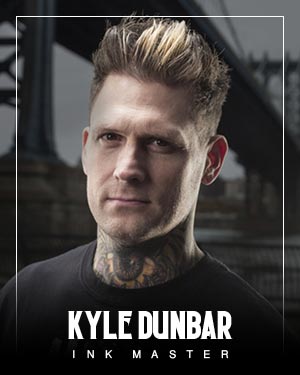 Topics:
Unleash Your Tattoo Business: Why Google Ads Reigns Supreme for Tattoo Shop Owners
Unlock Insane Profits: Master Google Ads for Tattoo Shops and Maximize Your ROI!
Google's 'Smart' Mode is Killing Your Ad Success! Learn How to Break Free and Skyrocket Your Consultation Requests
Website vs Landing Page for Tattoo ads - The Ultimate Showdown!
Supercharge Your Shop: The Secret Sauce Is Consultation Request Tracking
Ad Optimization Secrets Every Tattoo Shop Must Know for Explosive Growth!