Welcome to the VILLAIN ARTS screen printing department page!
Our company and silk screening department is physically and locally based here in Fishtown, Philadelphia.
Our automatic and manual screen printing facilities can handle all of your textile printing needs. From complex, multi-color designs to simple one-color jobs, we will do our best to provide you with quality screen printing and great customer service at extremely competitive pricing.
Pricing depends on many factors so reach out to get a custom quote:
email: villainartsprinting@gmail.com
call #(215) 423-4780, ext. 402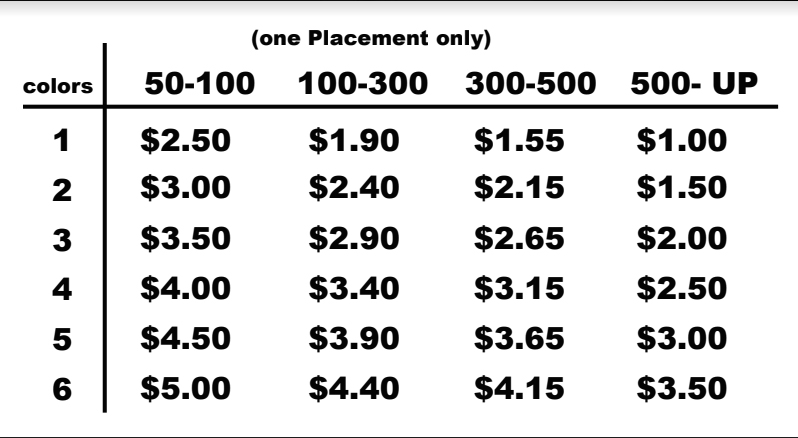 Pricing is for PRINTING COST ONLY. Garment prices vary with color, cut, quality, size and brand. The following garment prices are subject to change with market price: Generic T's (Gildan, Anvil, Jerzees) are $2.50-$5.00 per shirt
Designer T's (American Apparel, etc) are $4.50 and up per shirt
Hoodies and Sweatshirts add $9-$30 per garment
Set up fees are $20 per screen (each color is a separate screen) Orders of 200pcs or more have no set up fee!
$30 per hour graphic design charge if your art is not print-ready. Our turn around time is about fourteen (14) business days.